Analytics for Making Business Decisions (Online Course)
| | | | |
| --- | --- | --- | --- |
| Programme Start Date: | August 21, 2021 | Programme End Date: | October 3, 2021 |
| Last Date for Application: | August 16, 2021 | Programme Fee: | Rs. 12,500/- + GST @ 18% |
Overview :
As a part of Management Development Programs (MDPs), the online Certificate Program in Analytics for Making Business Decisions is offered by SCMHRD. The programme will be in blended mode of online synchronous and asynchronous.
The programme offers basic understanding of the data analysis and the tools used therein. It is designed for all those who wish to understand the world of data analytics and its applications. Young professionals looking for transition into data analytics roles or even seasoned professional's / domain experts interested to augment decision making with data analytics can benefit from this programme. This programme may also be useful to graduating students to prepare themselves for the changing industry requirements. The programme provides a platform to learn and practice the tools in data analysis.
The programme is of 2 months' duration and will enable a clear understanding of tenets of Business Analytics and its application to business.
Upon completing the programme,learners will have a deeper understanding and skill of using Data Analytics Tools for Business Problems.
Content
| | | | | |
| --- | --- | --- | --- | --- |
| S no | Module | Total Hours | Synchronous hours | Asynchronous hours |
| 1 | Introduction to Analytics | 6 | 4 | 2 |
| 2 | Statistics for Data Analytics | 10 | 8 | 2 |
| 3 | Advanced Excel for Data Analytics | 10 | 8 | 2 |
| 4 | Microsoft Power BI in Excel | 10 | 8 | 2 |
| 5 | Basic Predictive Analytics using R | 10 | 8 | 2 |
| | | Total hours - 46 | Total hours - 36 | Total hours - 10 |
Key Benefits
Upon successful completion of the programme, participants will be able to:
Develop understanding of application of Analytics in business
Understand different statistical methods to solve business problem
Apply analytical tools for data based decision making
Understand storytelling through Data
Pedagogy
The pedagogy includes case studies, presentations, lectures, audio- visual and 2 hours' live webinar with experts from industry.
Who should attend
The programme is designed for those who want to understand the nuances of analytics as applied to Business. Participants who have work experience and fresher's both can benefit from the course. Programme will also cater to those participants who are not working in the Analytics domain but want to develop their understanding in analytics.
Programme Charges
Programme Fee Rs. 12500 (+ Applicable GST) - Introductory offer
Programme Fee Rs. 11500 per individual (+ Applicable GST) - for group registration *
Programme Fee Rs. 10500 (+ Applicable GST) - Alumni of SCMHRD (20% discount)
* Group discount is applicable when there are minimum 2 or more simultaneous members in the group and registration, payment for those members are done together.
S no

Module

Sub modules

1

Introduction to Analytics

Evolution of analytics

Types of data analytics

Introduction to Data and Variable types

2

Statistics for Data Analytics

Statistics Basics

Descriptive Statistics

Inferential Statistics

3

Advanced Excel for Data Analysis

Advanced Data Cleaning and Data Wrangling

Advanced Reporting

Advanced Visualization

Excel Data Analysis Tool Pak

4

Microsoft Power BI in Excel

Power BI in Excel 2016

Microsoft Power Query

MSBI Power Maps – Video Storytelling with data

5

Basic Predictive Analytics using R

R fundamentals and Basic Statistics in R

Introduction to Predictive Analytics in R
A certificate of completion will be awarded by SCMHRD to the participants who successfully completes the evaluations.
How to Apply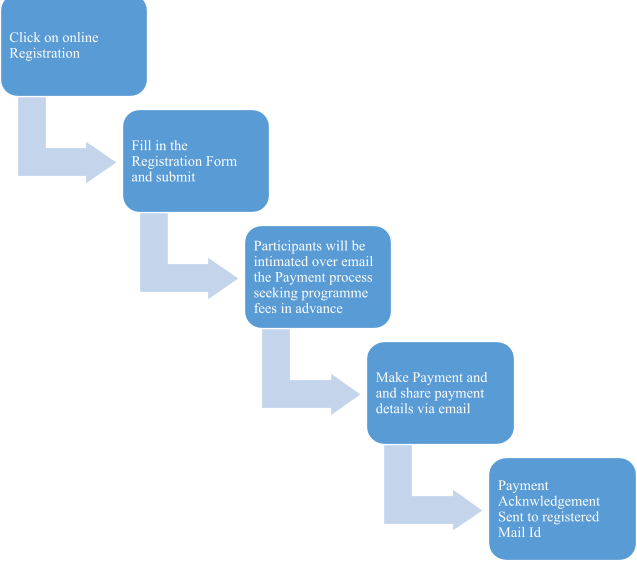 Please note that confirmation of participation is subject to receipt of Programme fees by MDP Office before commencement of the MDP.